Interview/Playtime
Partywear
Formalwear
Casualwear
Photogenic
On Stage Interview (Tot)
Talent (Mini – Woman)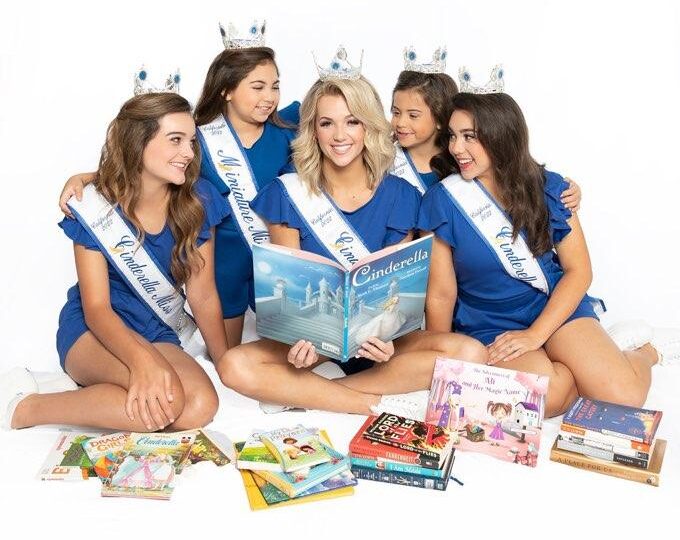 Cinderella Infant – (0-11 mo)
Cinderella Baby – (12-23 mo)
Cinderella Tiny Tot – (24-35 mo)
Cinderella Tot – (3-6 yrs)
Cinderella Mini Miss – (7-9 yrs)
Cinderella Miss – (10-12 yrs)
Cinderella Teen – (13-17 yrs)
Cinderella Woman – (18-29 yrs)
(Infant, Baby, Tiny Tot, Divisions only)
The judges will view the contestants (with their chaperone) in a Close-up appraisal during Playtime.This is designed to give the judges panel an opportunity to view the child in a more informal setting. The participant is asked to bring their favorite toy and may be dressed in the garment of their choice (a comfortable playwear outfit is suggested). We are looking for a happy, well mannered baby.
(Tot, Mini Miss, Miss, Teen, and Woman Divisions)
A closed, individual interview with the judges. This segment of competition is designed to assess poise, grooming and communication skills. (Note: Interview is NOT an intelligence test.) A simple, tailored church type dress, is suitable for this event. Contestants will stand and will be asked age appropriate questions.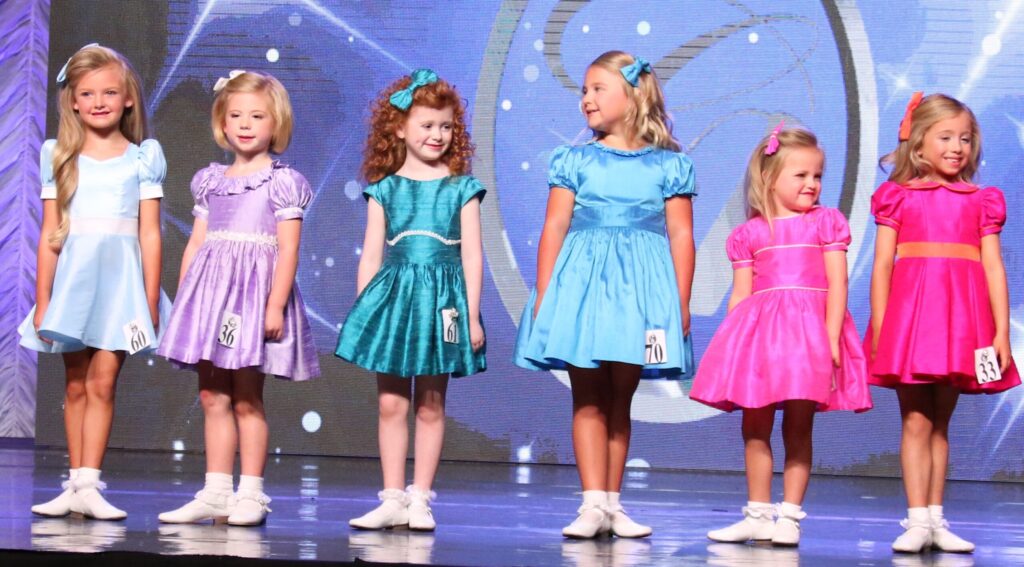 (All Age Divisions)
The Photogenic Girl competition is an important part of the Cinderella Pageant. It was designed to give recognition to those young ladies with special photographic qualities and creativity and has become a valuable asset to those participants seeking careers in the modeling industry. The Photogenic Girl in each age division will be selected on the following basis: Photographic beauty, captured personality or mood, composition and the technical quality of the photograph. Photographs should not include trophies, crowns or banners won at a previous pageant. Also, the participant should take care that the photo is a recent one and that it closely resembles the participant as she will look during her International Pageant competition (i.e. age, hair style/color, etc) Please remember that the judges use these photos not only for the Photogenic Competition but also as a reference tool during their deliberations. While Cinderella makes every effort to return the Photogenic Photos before the end of the pageant, the pageant cannot be held responsible for any photo that is lost or damaged.
(All Age Divisions)
Casual wear is the time for the participant to be wear a "dressy" casual outfit. This includes shorts, pants, skirts or a casual dress (NO Jeans). During Casual Wear, each contestant (or their accompanying guardian in the baby division) will introduce themselves at the microphone giving the child's name, age and hometown. The parent in the baby division IS NOT JUDGED however the judges panel will be instructed to consider the overall grooming of the person accompanying the child as this is a part of the overall stage presentation. Children in the Cinderella Infant age category may be carried by the chaperone on stage. All other baby participants may be carried or may walk on their own, but should hold the hand of the accompanying adult at all times in order to avoid accidents.
(All Age Divisions)
Cinderella looks for "real clothes on real people". In other words, your party dress, for example, should be something that a person your age would ACTUALLY WEAR to a formal event NOT a dress that could only be worn to a pageant. Naturally, garments chosen should be in good taste and appropriate for the participant's age. Cinderella Pageants were not designed to be a "clothes show" and your pageant wardrobe should be kept simple and appropriate for your age group. For girls 0-12 years, an example of an appropriate dress would be an Easter Sunday dress. Teen and Woman Divisions (13-29 years) full length formal or Prom dresses are acceptable. For Infants, Babies, Tiny Tots, a parent or guardian must accompany the participant on stage and will be solely responsible for their conduct and safety.
(Mini Miss, Miss, Teen, and Woman Divisions)
Talent music must emailed two weeks prior to the pageant. Music is to be recorded on a Flash drive can be the only song on that Flash Drive. Talent time cannot exceed 2 minutes and 30 seconds. Turn in talent Flash drive at registration. Some examples of Talent Presentations are: Dancing, Singing, Musical Instruments, Karate, Tumbling, Cheer, Monologues. Contestants don't have to be the master of their talent rather, it must be entertaining.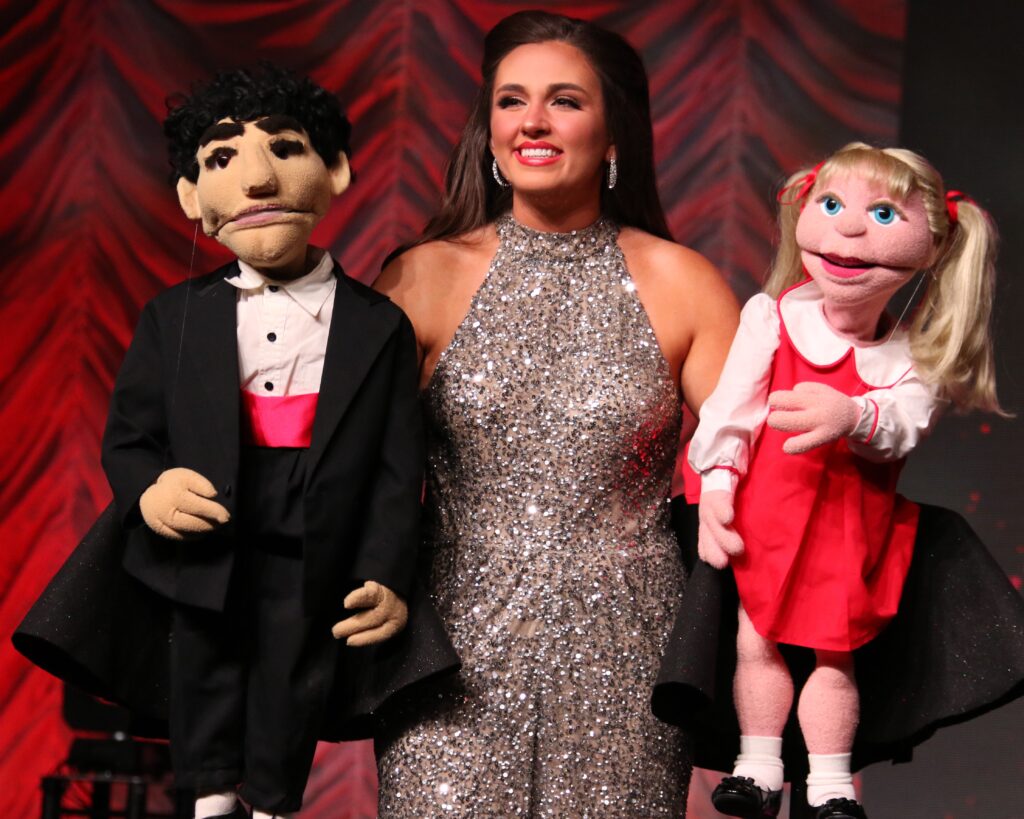 (Tot Division Only)
Instead of performing a talent, the 3-6 age division compete in an onstage interview. During the onstage interview the master-of ceremonies will then ask her a question relating to the information on her MC card (to be filled out on pageant day). The onstage interview was designed to encourage the participants to develop their skills in communication and personality projection. Tot contestants are encouraged to wear something fun and playful. Bright colors and patterns encouraged. Hair should be well manicured.